Emirex will list Bit2Me Token (B2M)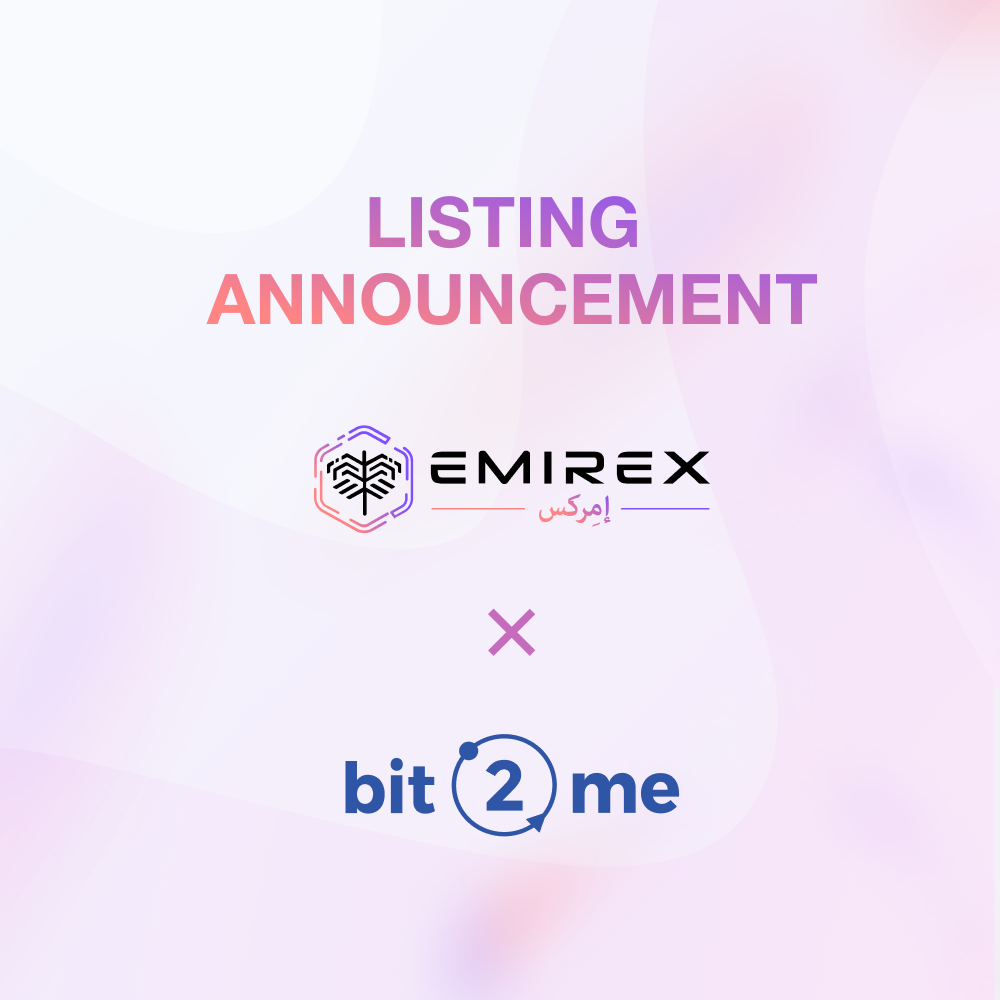 Dear Emirex Community,
Emirex will list Bit2Me Token (B2M) and open trading for B2M/USDT trading pairs at 2021-12-16 - 00:00 (UTC).
Users can now start depositing Bit2Me Token in preparation for trading.
Withdrawals for Bit2Me Token will open at 2021-12-16 - 00:00 (UTC).
What is Bit2Me Token (B2M)?
Bit2Me is a company founded in 2014, specialized in financial technology with a deep knowledge of Blockchain technology and cryptocurrencies. Receive, store, send, buy, sell, and use cryptocurrencies and traditional money easily, quickly, and securely. B2M Token is Bit2me's ecosystem utility token. Bit2Me is Spain's largest cryptocurrency exchange and cryptocurrency learning platform.
Learn more about B2M by visiting their:
Risk Statement: Trading cryptocurrencies entails a significant degree of market risk. Please use caution while making trades. You are warned that Emirex is not liable for any trading losses you may incur.
Thanks for your support!
Emirex Team
Please find us on:
Emirex retains the right, in its absolute discretion, to update, revise, or terminate this memo at any time and for any reason.