Let's talk about the best referral programs in 2020! One of the best ways to earn money is by using the referral programs. There are a lot of such programs, including crypto, that pays you for referring friends to products or services that you already use.
If you don't have your own website or blog, it's OK, because there are a big number of referral programs that offer referral commission to each user, who refer their friends. So let's go over the best referral programs of 2020 that offer great referral bonuses to users!
Here are TOP-20 referral programs below that pay you a bonus for every user you refer.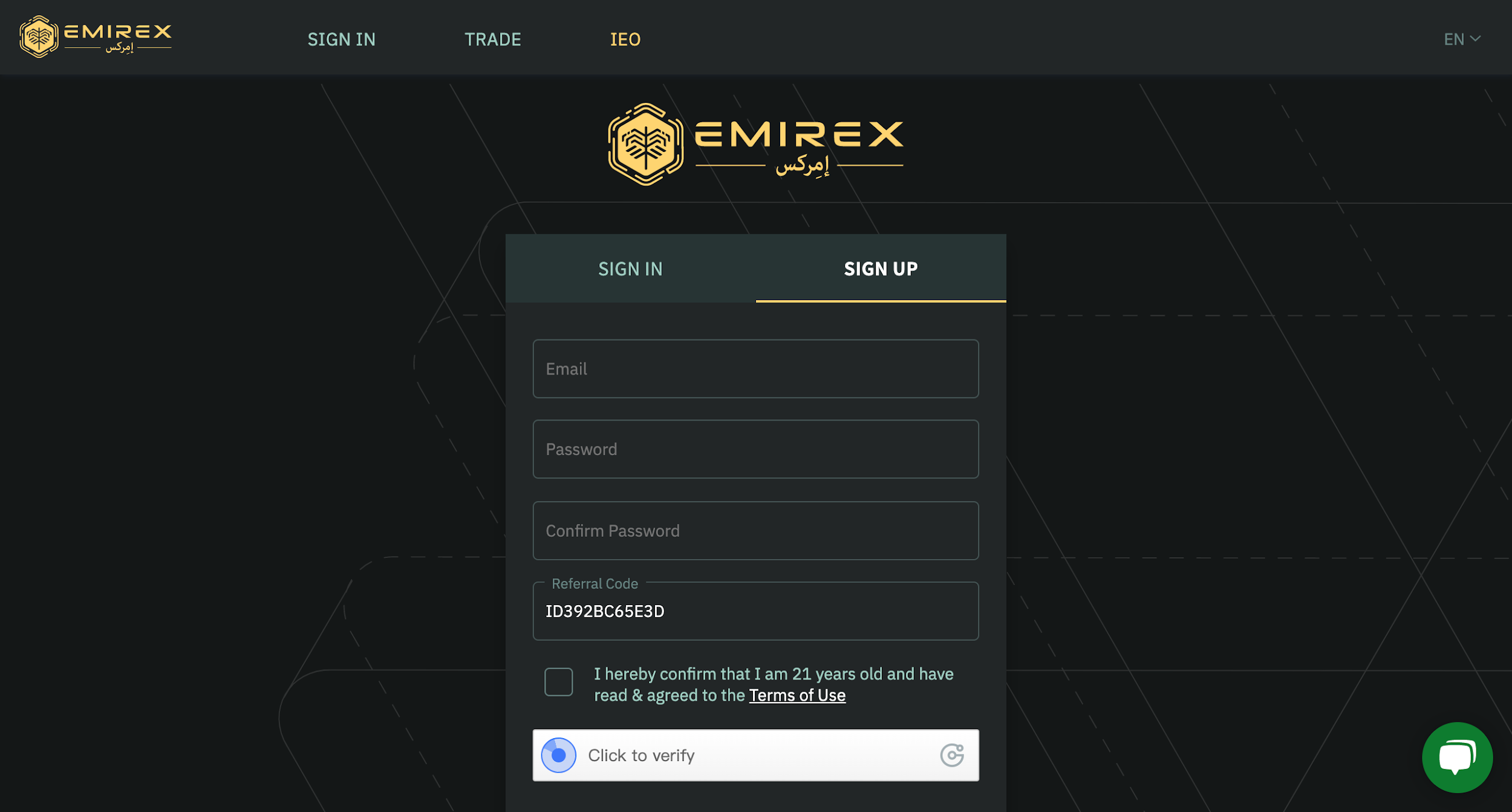 Referral program on Emirex exists with any type of product that you can interact with. Trading and IEO referral rewarding from commissions already is working. Referral program for staking is to be launched soon with other beneficial services!
Emirex is offering 5 levels of referral program for trading. Traders are able to get a reward from commission that user invited by them paid to the exchange. You are able to earn a commission rate that differs user's depth:
15% from referrals of 1 level,
8% from referrals of 2 level,
5% from referrals of 3 level
3% from referrals of 4 level
2% from referrals of 5 level
What is user's depth? For example, if user "A" invites user "B", he creates a first level of referrals. If user "B" invites user "C", he will create a second level of referral for user "A", and so on. Inviting new users by invited ones is creating user's depth for user "A".
Also, Emirex has established 3 levels of referral program for IEO. Each project is able to choose if they want to have referral program for partners to earn returns rate in their own coins:
5% from referrals of 1 level
3% from referrals of 2 level
1% from referrals of 3 level
Last but not the least, we are announcing that staking referral program will launch soon. It will be individual for each participant and you can get a cashback from 1% up to 10% by using staking referral program of 5 levels to your partners. Also, we are working on landing and mining referral program that will give you an opportunity to get a cashback from 1$ up to 10% on 5 different levels of users depth, similar to staking.
When you share your referral link with your friends, and some of them sign up and start trading or invest in EMRX tokens, you'll get a great reward.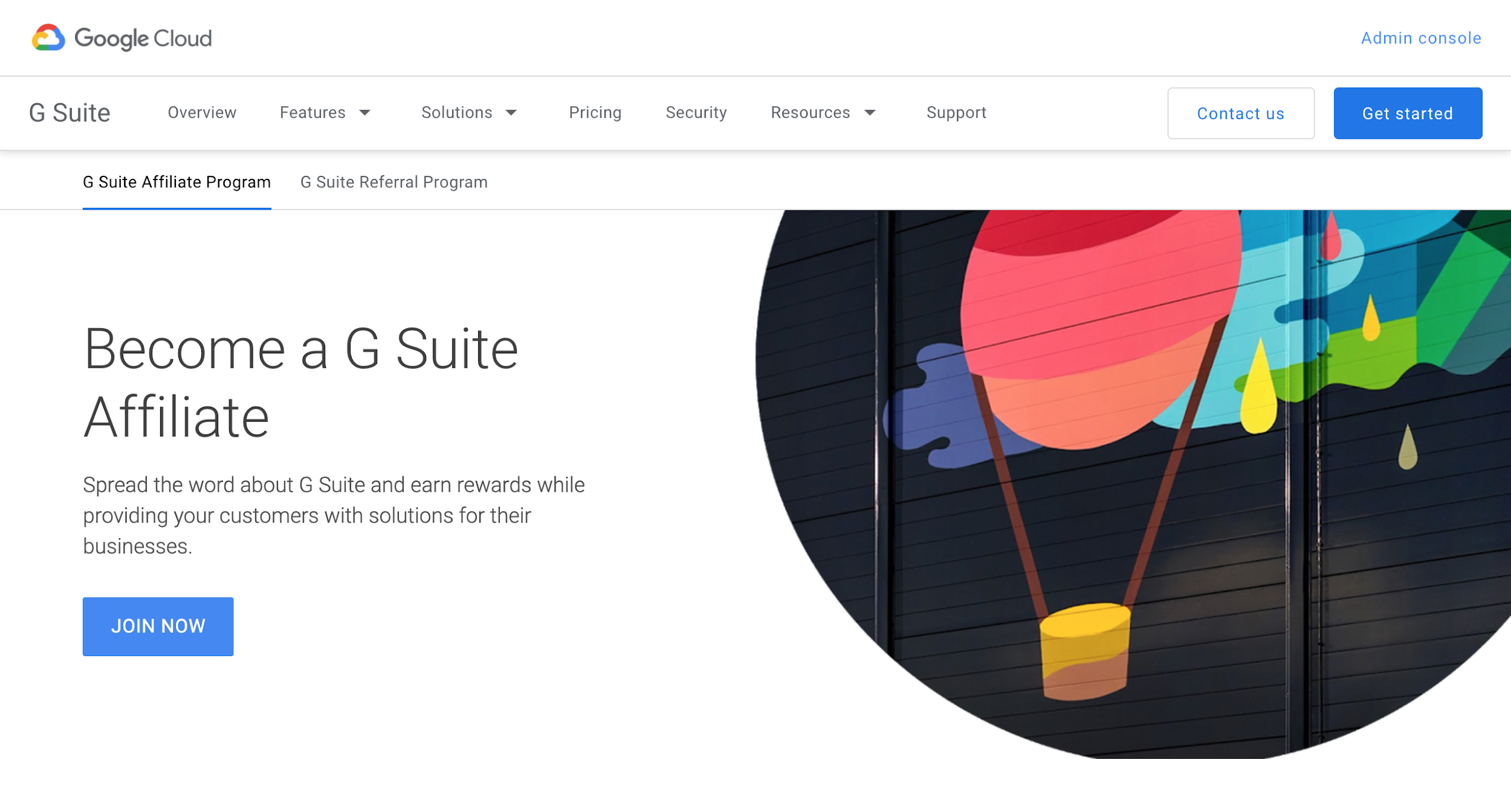 G Suite is a solution for businesses that provides cloud service for computing, productivity and collaborations, software and products developed by Google Cloud.
G Suite includes Gmail, Hangouts, Calendar, Drive, Docs, Sheets and other useful services and solutions for any businesses.
You can earn rewards for boosting sales of any G Suite plan without limits. More referrals, more earnings. You will also have access to advertising content and special offers for users.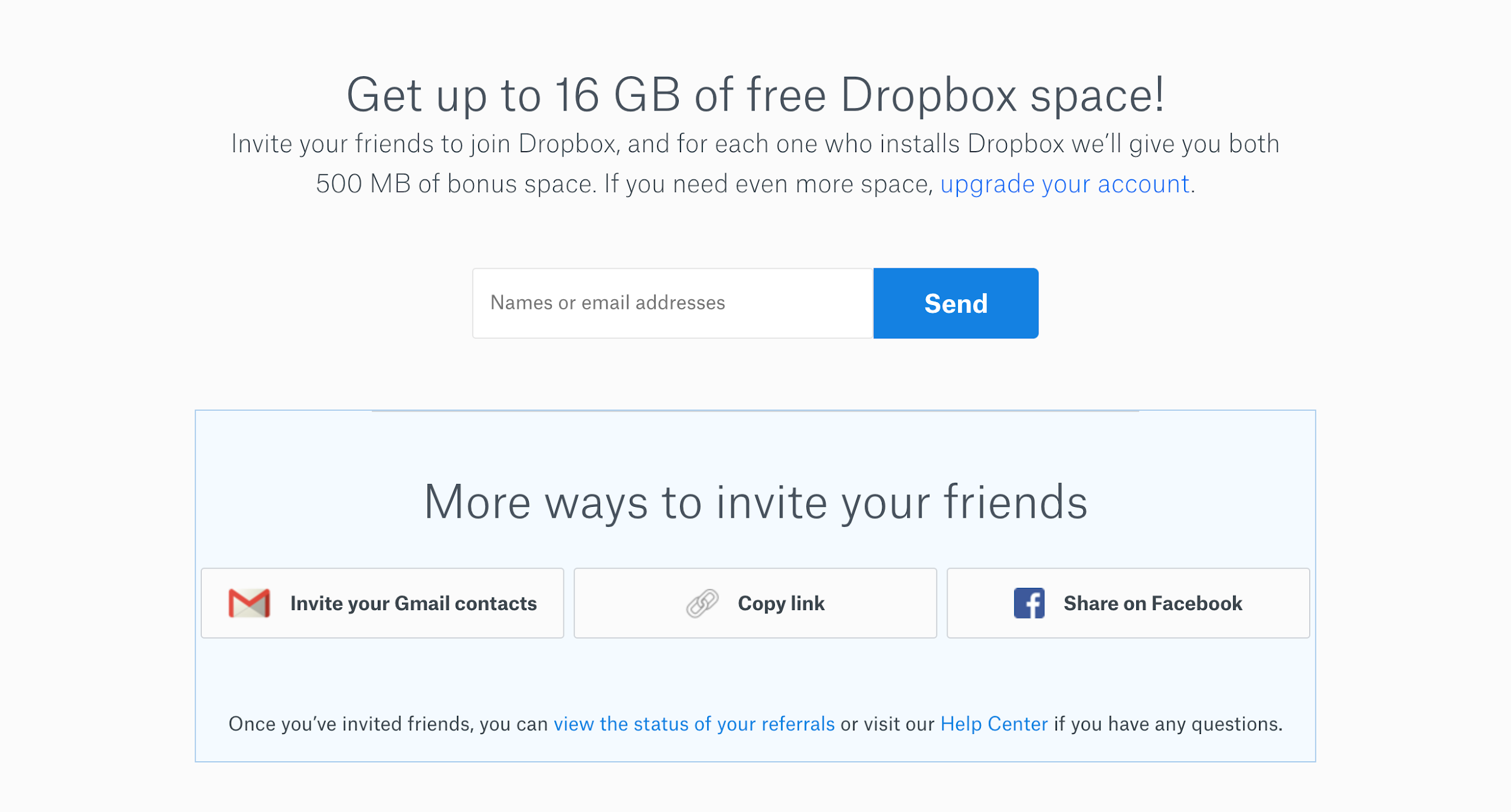 Dropbox is a cloud service for hosting digital files. It offers personal cloud, user software, file synchronization. Dropbox is looking for things to increase the rate of retention and referral metrics with available in-app rewards in storage. There are different types of rewards for users who refer their friends.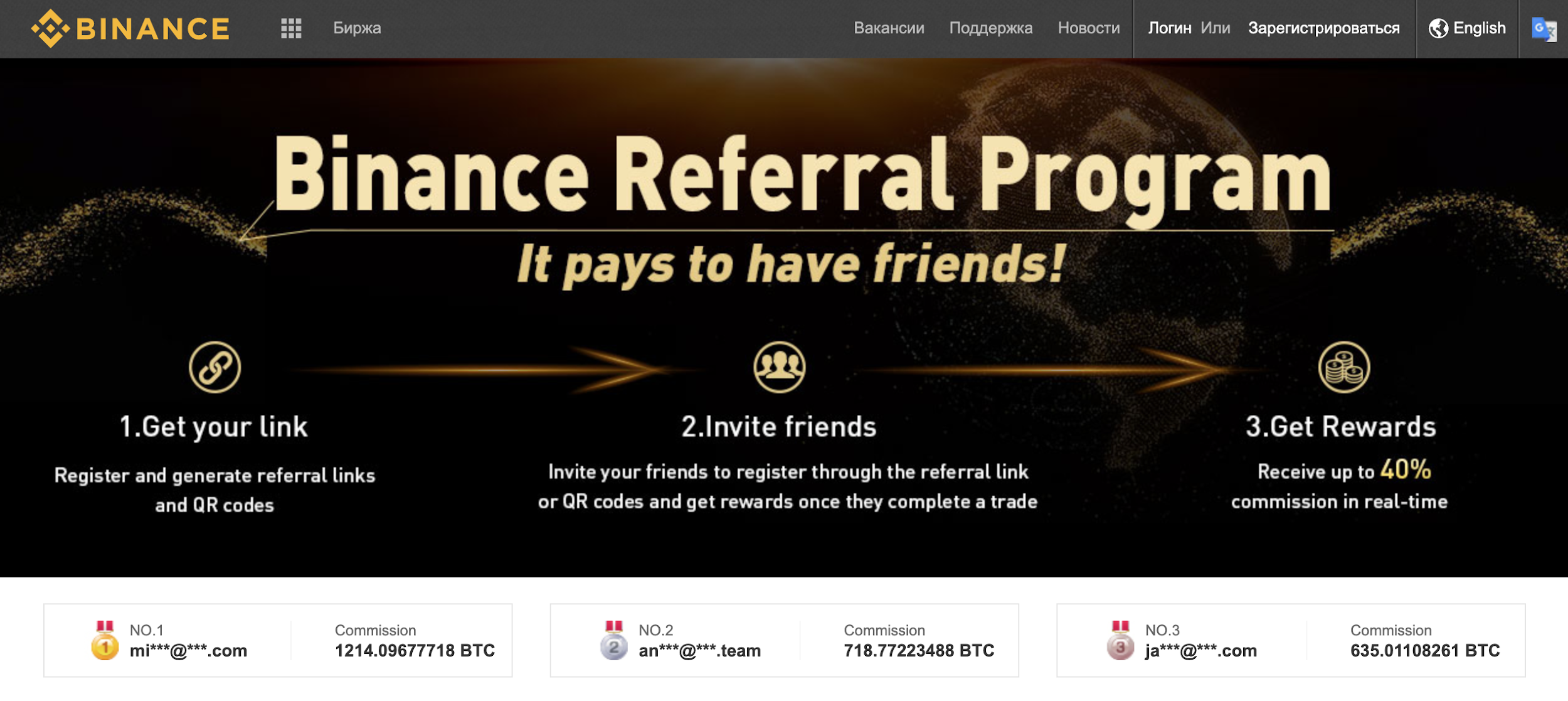 Binance is another crypto exchange that has its own referral program. Binance is a global cryptocurrency exchange that provides a platform for trading bitcoin and other different cryptocurrencies.
You can invite friends to register through the referral link and receive up to 40% commission in real-time.

Prezi is a popular presentation service that also offers its own referral program.
You'll get high bonuses for every user who signs up for a paid plan through your referral links. To increase your bonuses, each customer will be promoted to help your referrals move from a trial to a paid plan. You'll also be awarded for each new trial start.

GetAround is well-known peer-to-peer car-sharing service. GetAround allows clients to rent cars from owners, and owners to rent out their cars for cash. You allow to get $20 for each refer (each friend who try this service) or get $200 if they share a car. There are no limits to the number of credits you can get.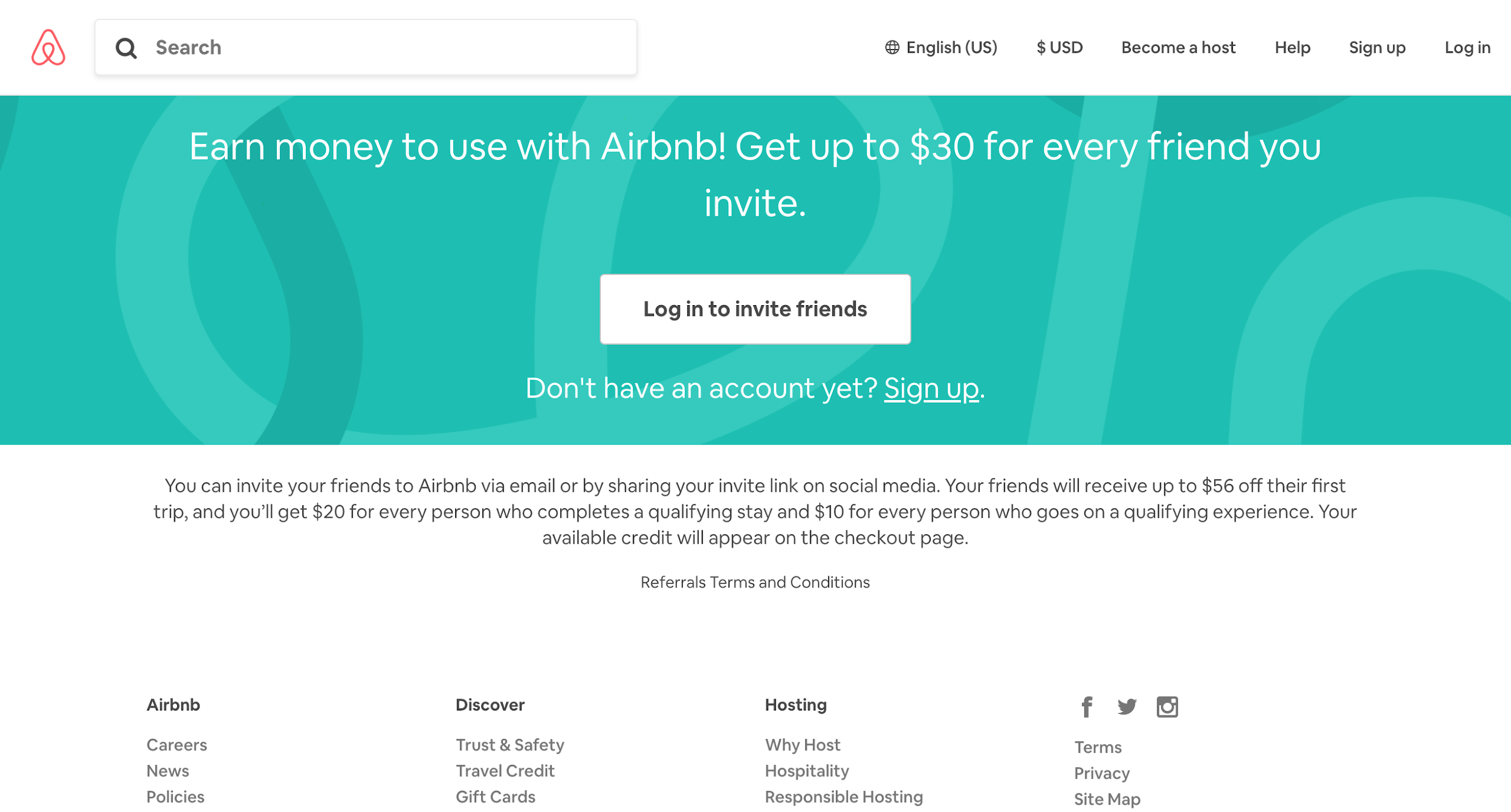 Airbnb is an online service for arranging or offering lodging, primarily homestays, or tourism experiences. Airbnb offers a great referral program for users. Just share your referral link with your friends via email or by sharing your invite link on social media, and get $20 for each user who completes a qualifying stay. And your friends will get $55 for their first trip. Sounds good, isn't it?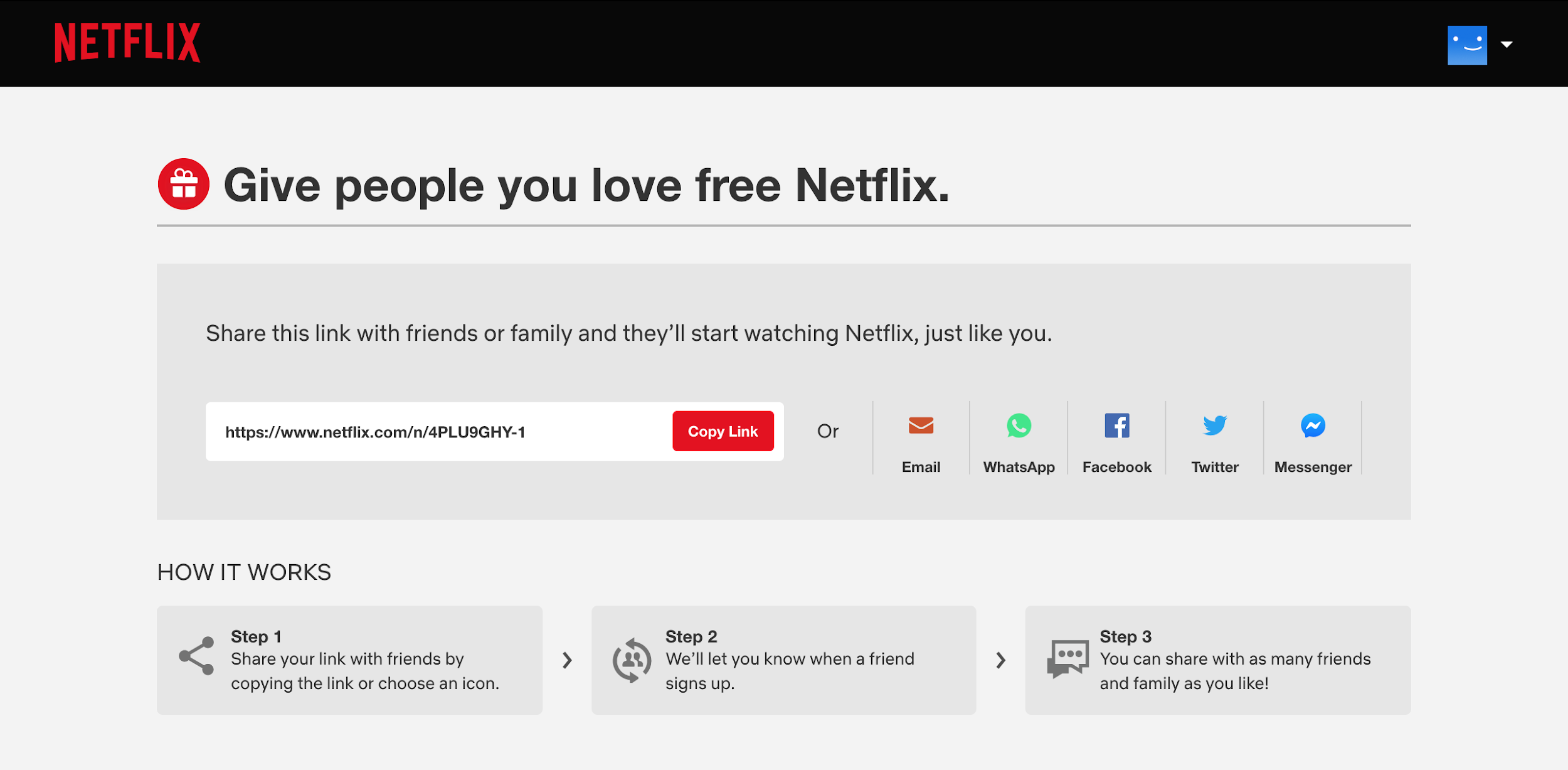 You probably know about this tv-show giant. They also have a good referral program. The affiliate program is what made them as popular as they are today. Share your referral link with friends and get rewards!

Coinbase is one of the top crypto services online. It also has its own referral program for customers. If you refer friend, that buys or sells at least $100, you will both get your referral rewards. It is $10 for both of you.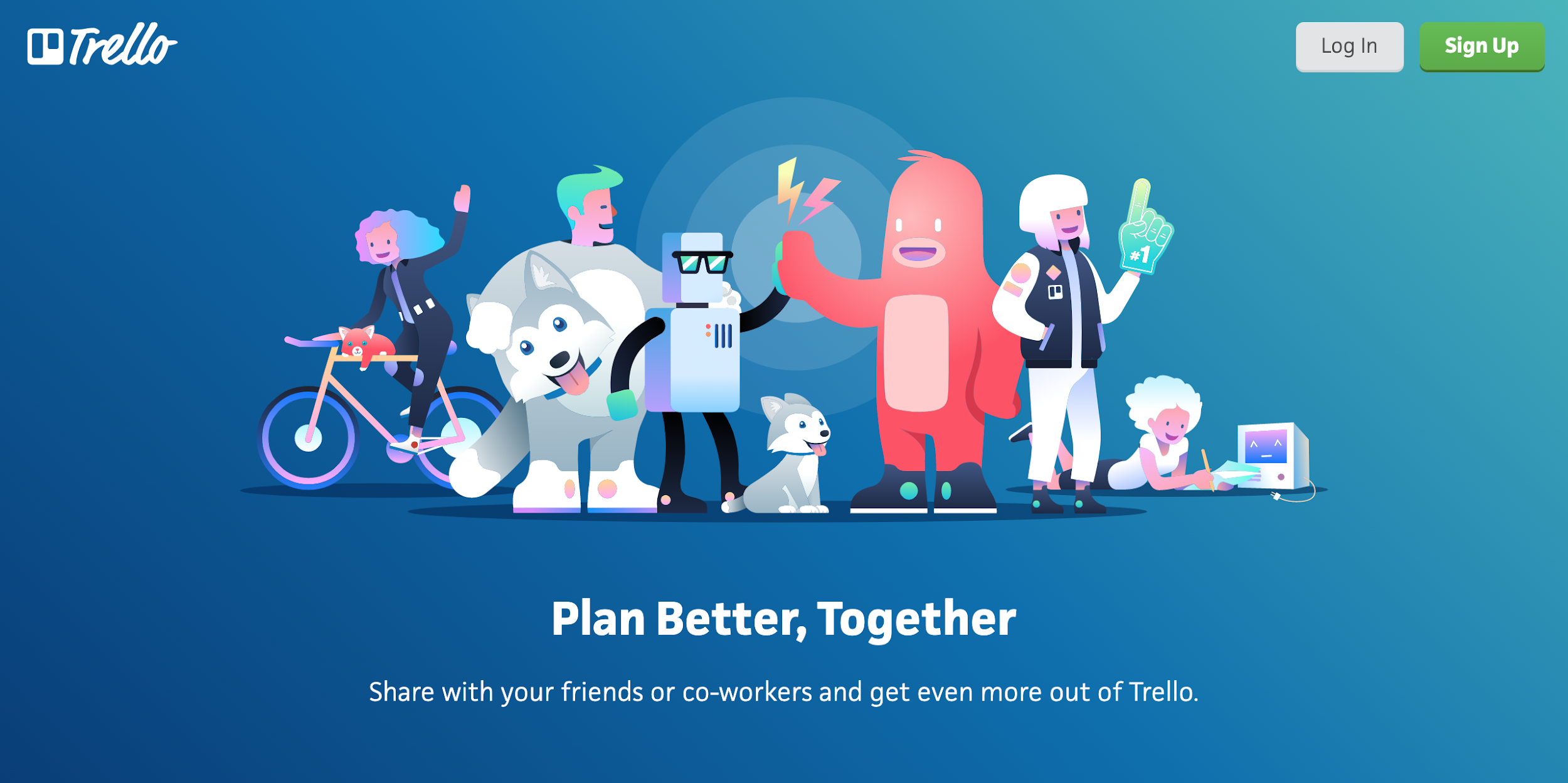 Trello is an online project management app for businesses. Trello offers one month of free plan for each successful refer.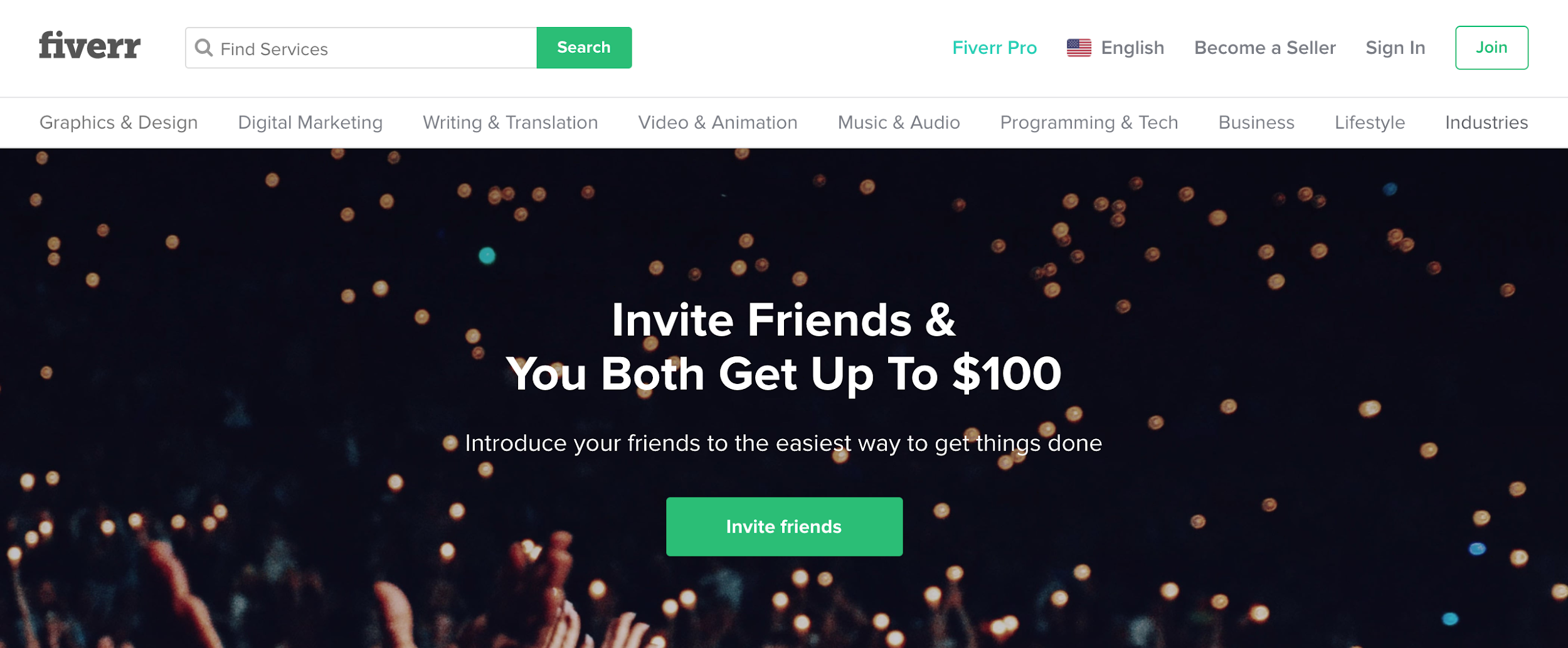 Another task management platform that offers services starting at $5, by referring new user you each receive a $5 credit.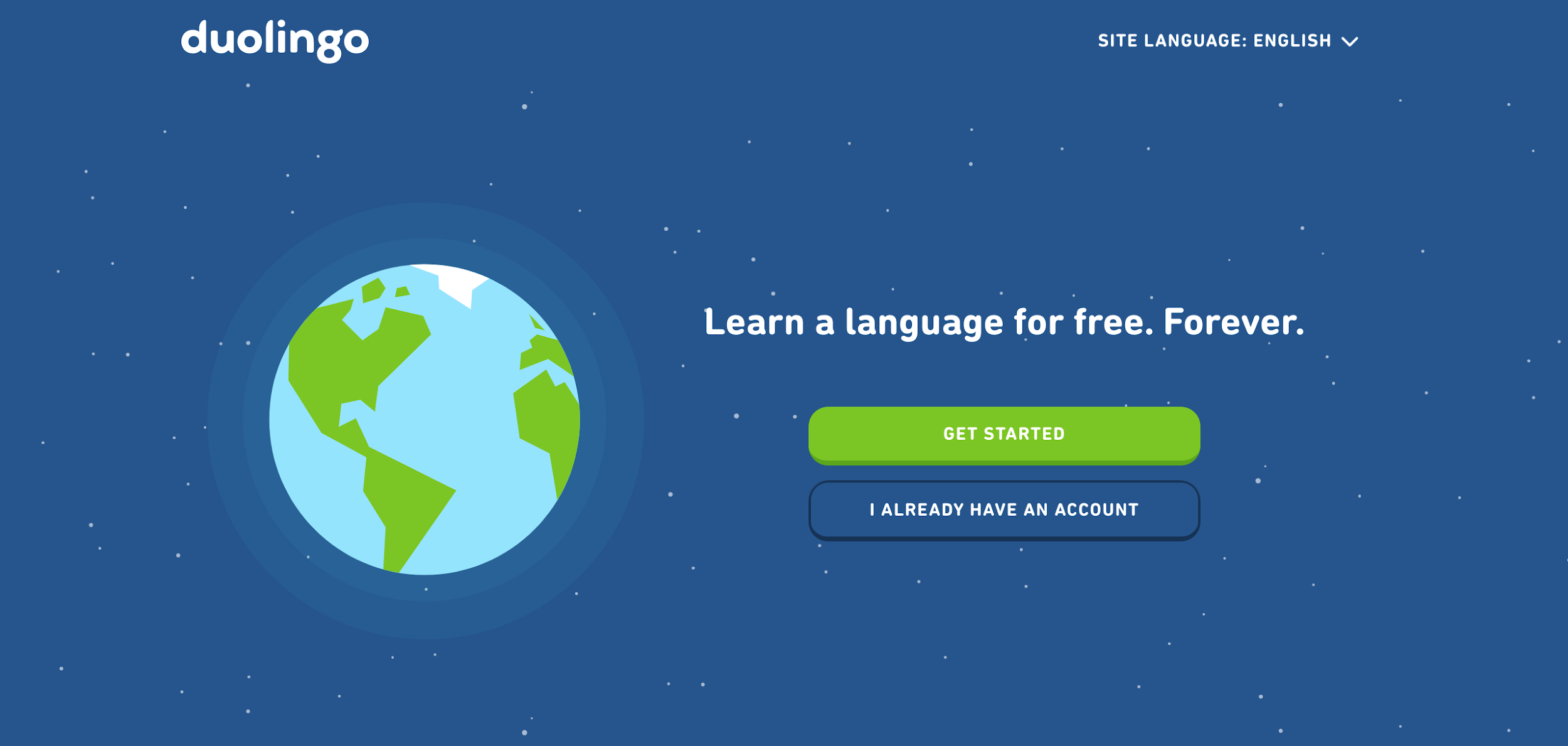 Duolingo is a well-known online language-learning service. This service can be used for free, but there is also a paid plan with different features. You can get one week free for each refer.

Rover is the mobile app for pet owners and pet sitters. When you refer friends and they are getting $20, you can also receive $20.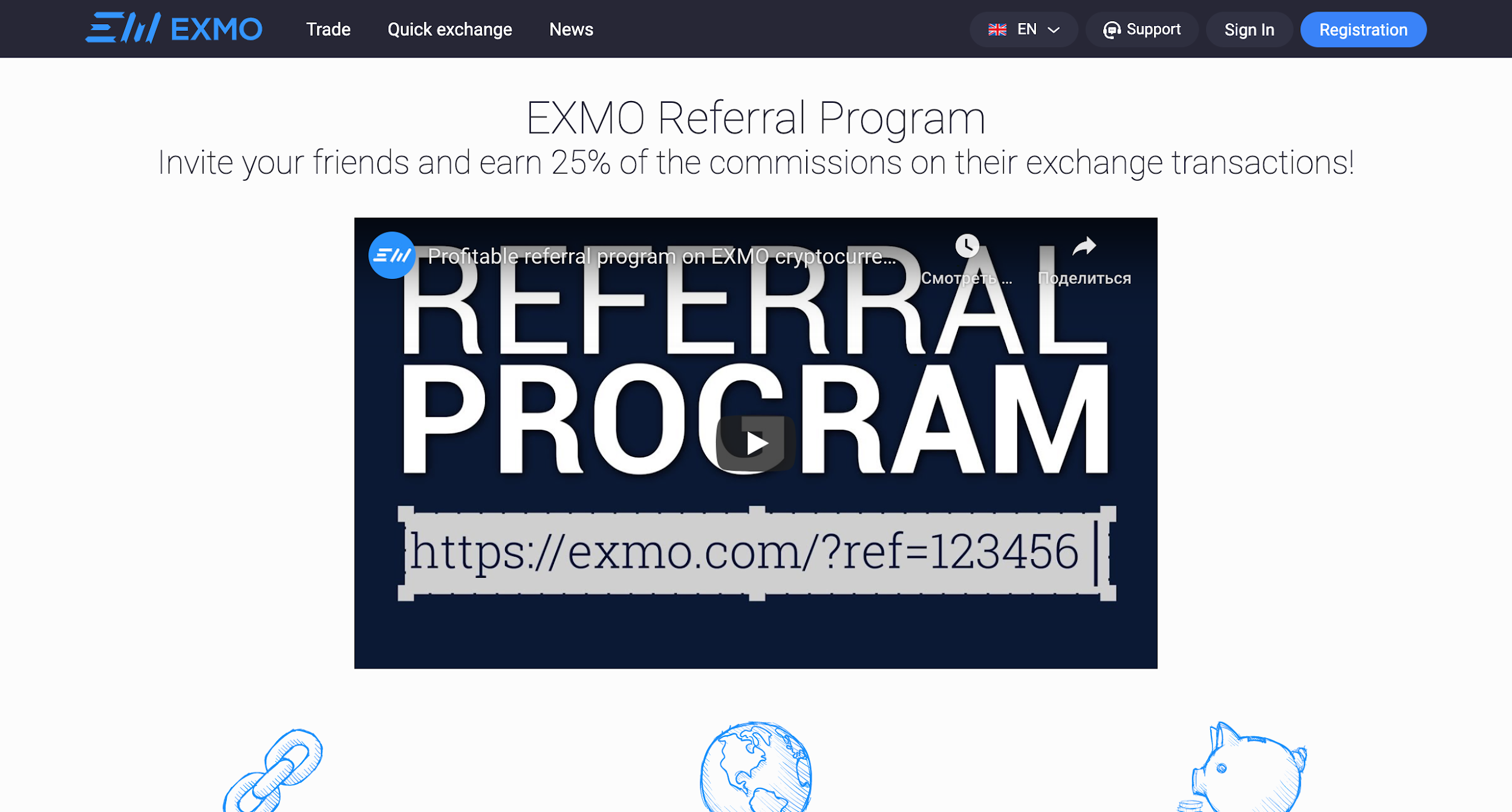 EXMO is a cryptocurrency exchange service. Exmo provides a referral link for sharing it on your social media or website. It offers you a commission of 25% for every transaction that your referral makes.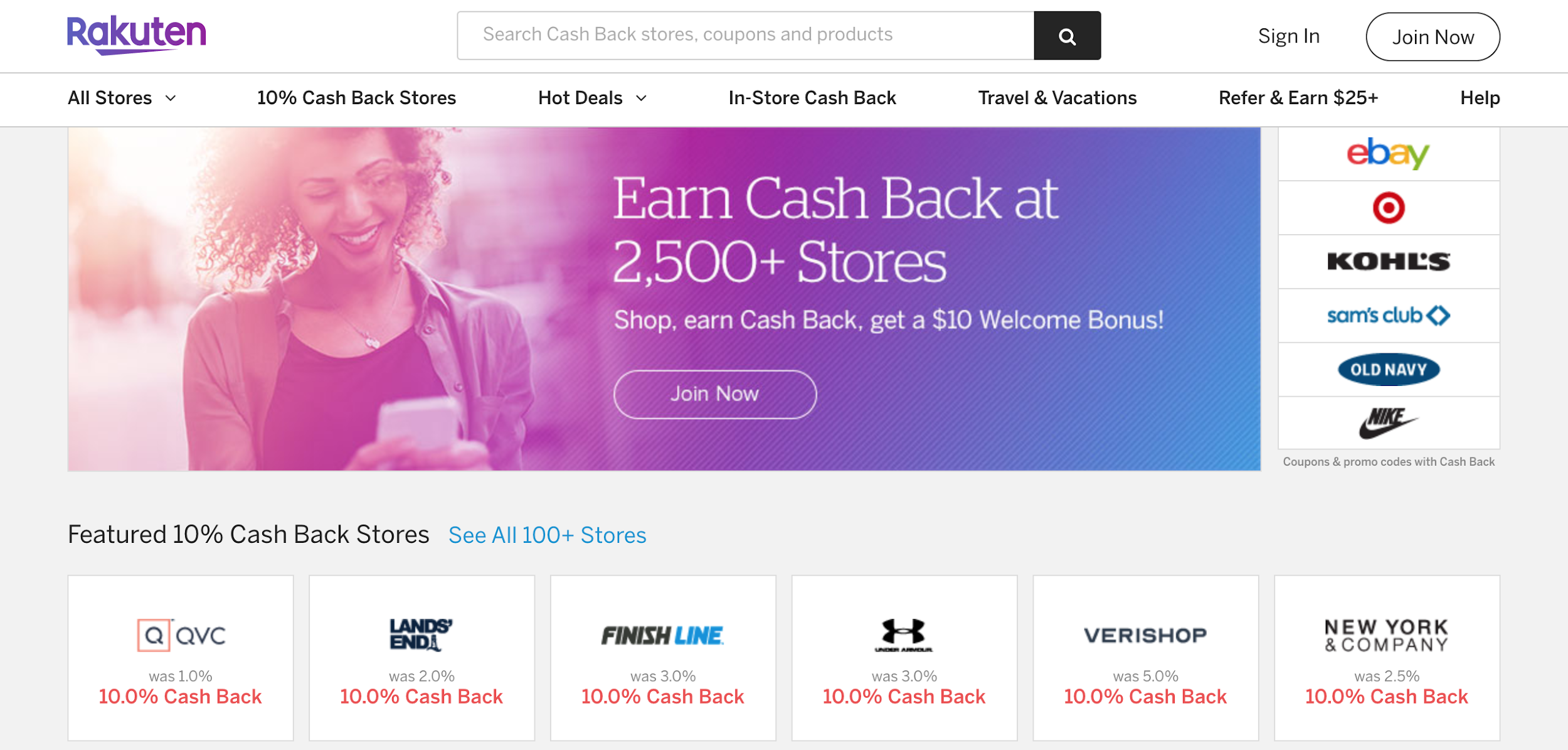 Rakuten is one of the most popular cashback platforms. When you buy some products through Rakuten, you can receive some cashback. You can earn $25 for each referral. Your friends also get a bonus of $5.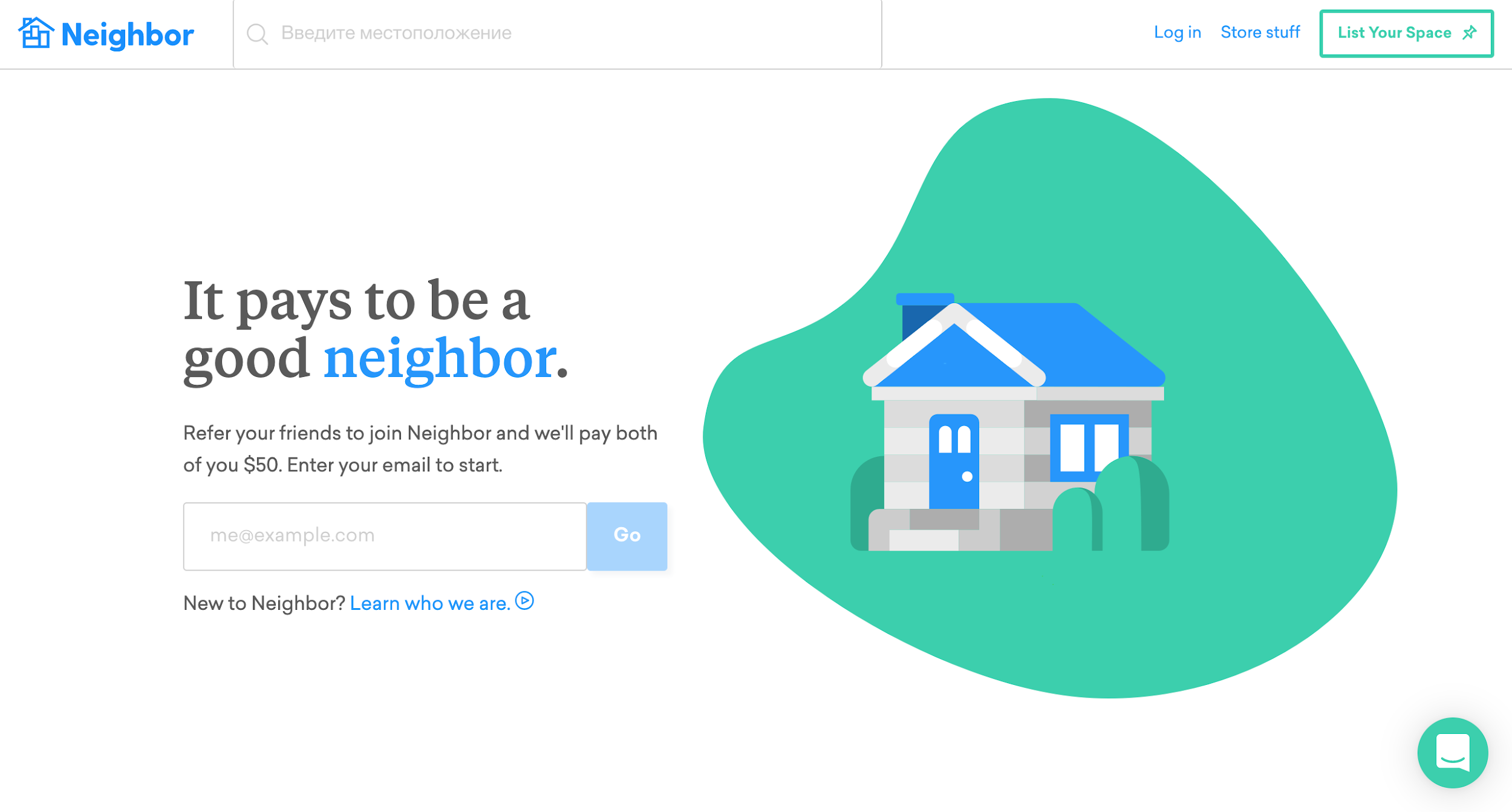 Neighbors is a mobile app that provides real-time crime and safety alerts and lets people report suspicious activity. Refer your friend to join, and you'll both earn $10 for security equipment.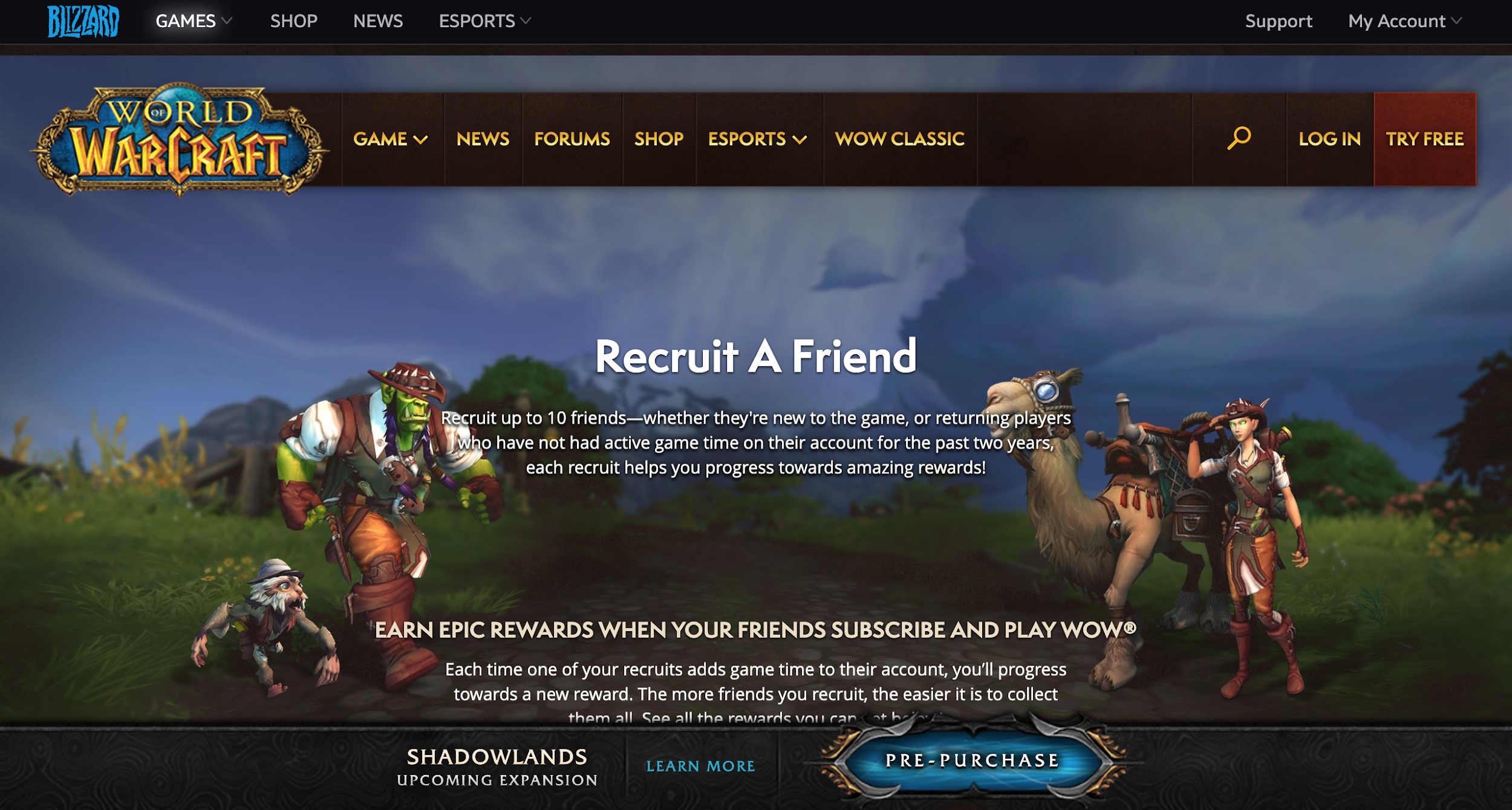 WoW is a well-known online game. The World of Warcraft referral program gives to people free game time. If you refer your friends, you can get a few months of gaming for free.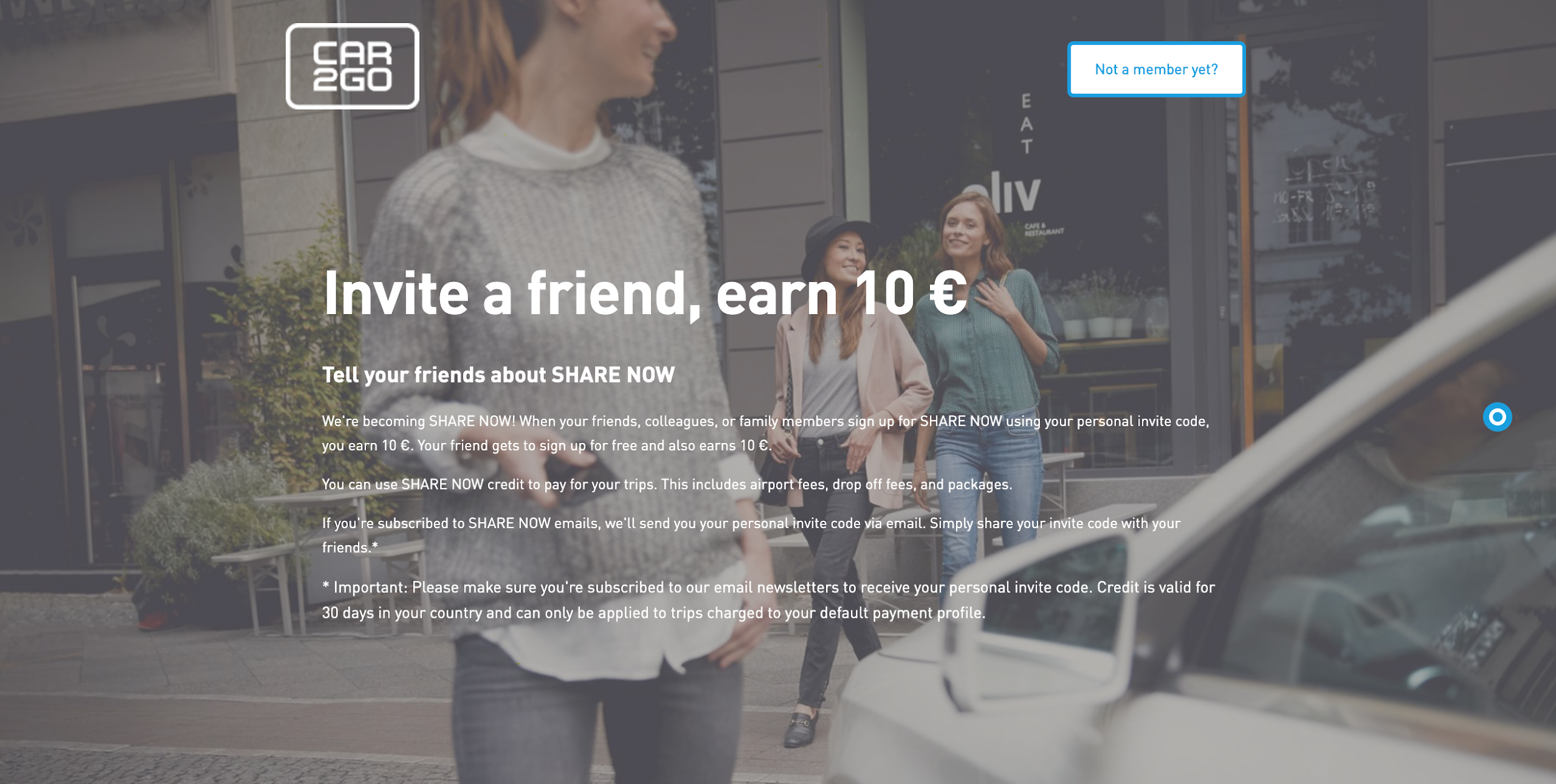 Another car-sharing service. It also offer its referral program. It is open-and-shut: refer a friend and get $10 for both of you. That's it.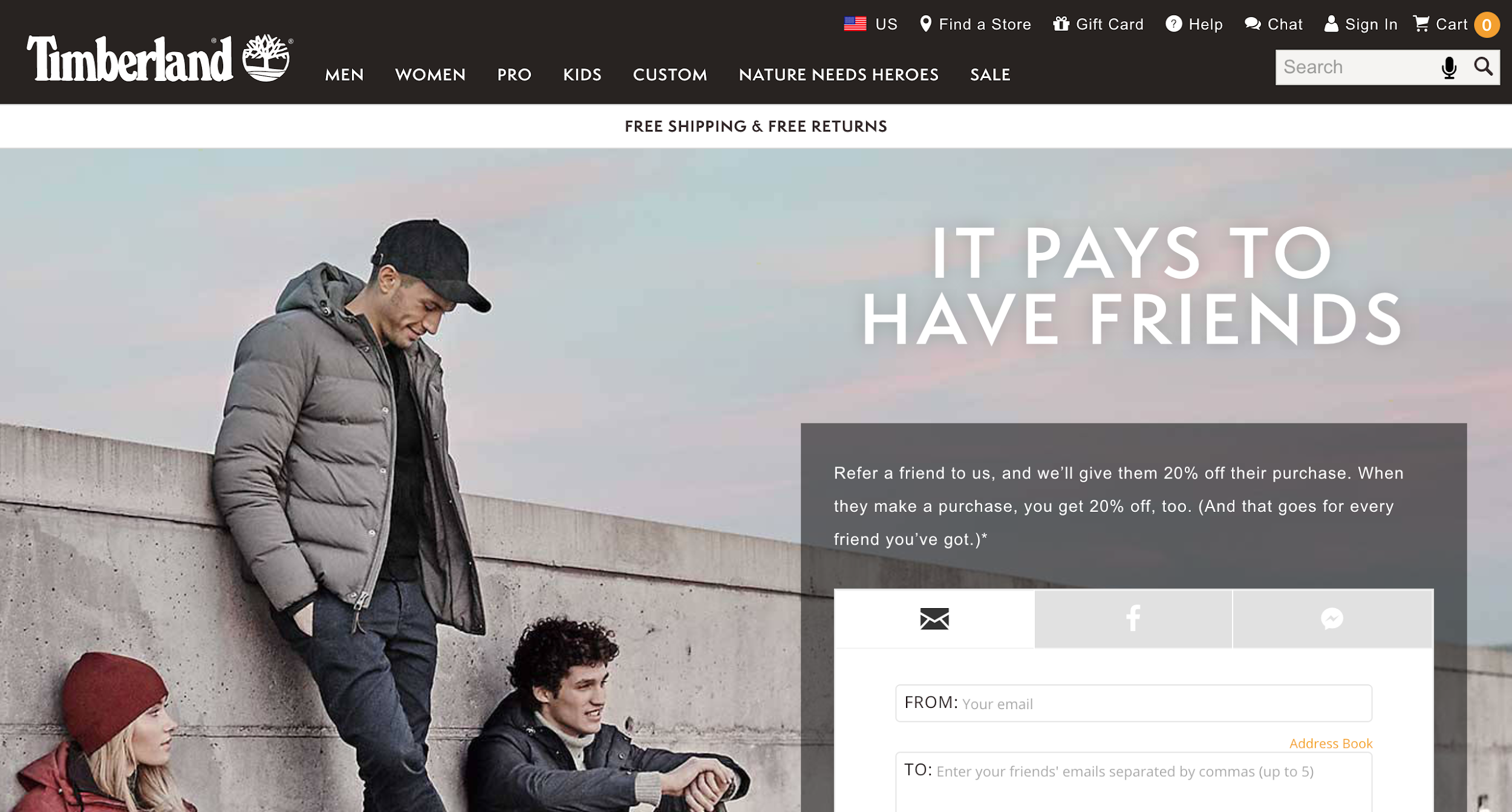 Timberland is an American manufacturer and retailer of footwear and outdoor wear. Its referral program is simple. Refer a friend and get 20% bonus of their purchase. Your friend get 20% off of their purchase too.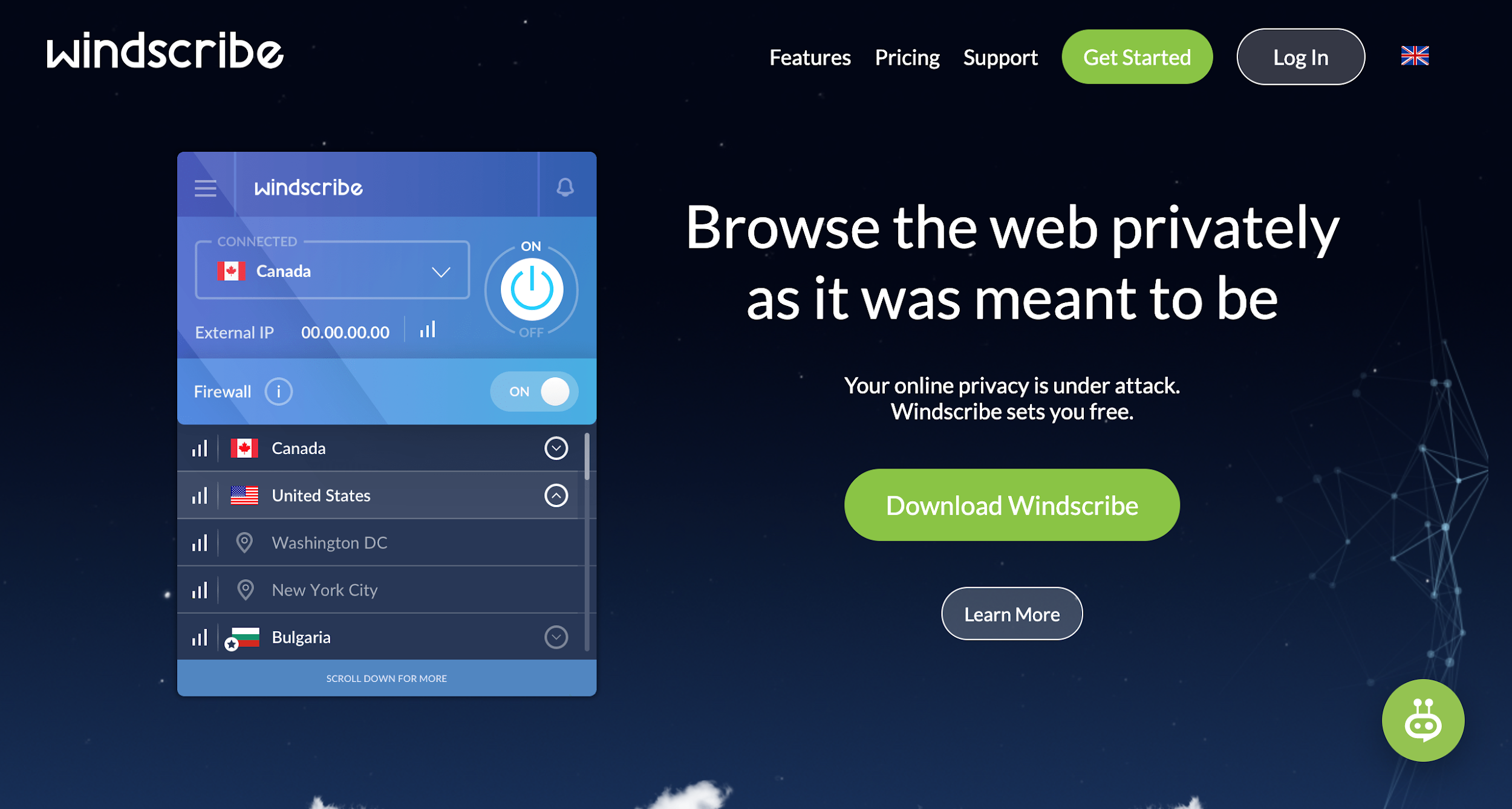 Windscribe is an app and an extension for your browser, that is developed to block advertisements. Users get free data each month when they refer friends to this app.
We hope you find useful information for yourself. Do your own research, read the rules of referral programs carefully and start to earn with profitable referral programs!