For any user of cryptocurrency it is important to have the best crypto wallet that market is offering. Without a proper crypto wallet you cannot receive, store, spend and send any desired cryptocurrency. Pretty much, crypto wallet is some sort of substitute to the bank account if we compare fiat money to cryptocurrency. Crypto wallets can be described as an interface that lets you use the BTC or other crypto network. Simply, multi cryptocurrency wallet can be an app, website, or even hardware device. Wallets work by storing private keys which are secret codes that are letting you to access coins in the system.
There are some characteristics that any crypto wallet should have like being secured and easy-to-access, having friendly interface. Different types of wallets have their own pluses in minus in terms of these characteristics. They can be divided into two major categories like Hardware and Software (also known as Hot wallets). Software ones also could be divided into three categories which are Desktop, Mobile and Browser ones. Let's describe each of these categories and understand their advantages and disadvantages to choose the best one for your needs.
Hardware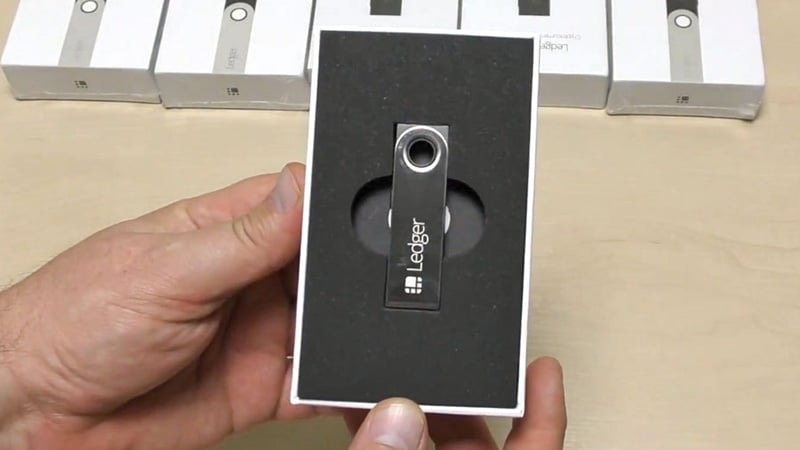 A hardware wallet stores the user's private keys in a secure hardware device that have lots of advances. Private keys are stored in a protected area of a microcontroller and its impossible to transfer data out in plaintext. They are offline so you're your keys can't be hacked online and its one the most secure place for cryptocurrency. Also, they are immune to viruses so it is possible to use it on computers that are malware infected.
Hardware wallets aren't free but the price can be worth it if you have a significant amount of coins. A hardware wallet will protect a few hundred in bitcoin/crypto just as effectively as a few million. All known developments of hardware wallets can use Bitcoin as part of their operation. The three most popular hardware wallets: KeepKey, Ledger Nano S, and Trezor.
Hot Wallets
Hot Wallet opposing the hardware one runs on internet connected devices that could be PC, mobile phone, browser and others. All of the private keys are generated and stored online so this option is not as secure as previous one. Anyways, hot wallets are great for storing small amount of coins, its fast to spend and receive them. Also, you can access hot wallet on different devices which makes it more convenient to use on a daily basis.
This way is definitely not good if you are planning to Hodl you coins for a long time. All of the online connected devices can be hacked one way or another. So use those only if you decide to make frequent payments and transactions.
Desktop wallet
Desktop wallets are downloaded and installed on your computer. If you have privacy concerns the core desktop wallet is a good option since it does not rely on third parties for data. Mostly, it stores all of your private keys offline on your PC's hardware, so it is hard to hack it. Also, desktop option can support hardware wallet so you can make it even more secure with time. Most of the popular and easy-to-use options are Electrum, Exodus and Guarda.
IOS Mobile Apps
Apple banned Bitcoin wallets from the App Store in February 2014, but changed this decision a couple of months after. There are many different options for your Apple gadget to store private keys. It is not the most secure way because most of the time you are online connected. It will be way easier to access your data from this option but there are different ways that enhance security. You can find many different options of wallets with different interface in App Store.
Android Mobile Apps
;Android Apps have the same characteristics as IOS Apps. It's not the best way to securely store your crypto but definitely the easiest way. You will have an easy access from your gadget, very friendly interface. Some of the wallets provide an easy payment of utility bills, easy money transfer and low fees. It is the best way to keep your crypto if you are looking for an easy access. Also, it is the best way to keep small amounts of crypto.
Web Browser Wallets
Web wallets store your private keys online, where they are encrypted with a user-selected password. Although they offer the lowest level of security, bitcoin wallets have the advantage of access from any internet connected device. Some of the web wallets support the use of hardware and apps wallets.
Exchange Wallet
Exchange wallet is automatically created when you create an account on cryptocurrency exchange. Mostly it matches the needs of the exchange you use like making transactions and changing crypto on fiat. Like browser wallet it is easier getting hacked because all of the private keys are stores online. After you are done with your transactions it is better to transfer your funds to a better type of storage.
Best Hardware Wallets
Two best companies that provide crypto hardware storage are Ledger and Trezor. The Ledger Nano X is Ledger's newest hardware wallet that has bluetooth, with iOS devices. It's more secure than using just an app on your phone and costs around 119$. The Ledger Nano S is the cheapest of the wallets with a screen; it costs about $59. Ledger, one of the most well-known Bitcoin security companies, released the device in August 2016.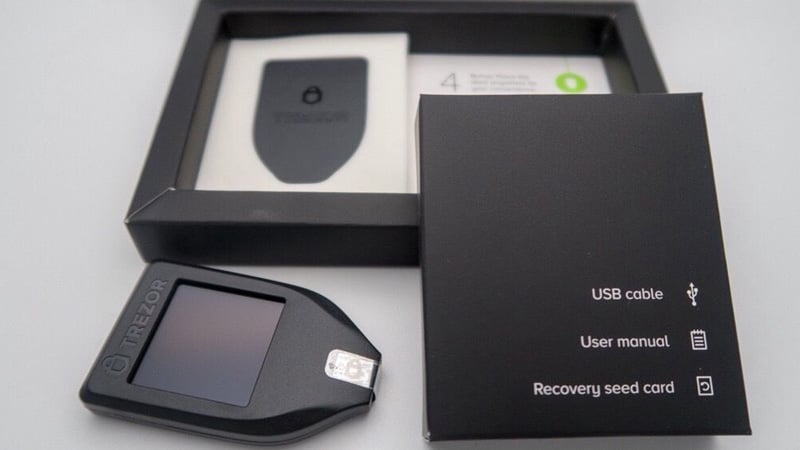 The TREZOR Model-T is a second generation Bitcoin/crypto hardware wallet manufactured by SatoshiLabs. The TREZOR line debuted in 2014 with the TREZOR One and has remained the most popular cryptocurrency cold storage solutions. It costs around 159$. TREZOR One launched as the first hardware wallet, offering secure storage plus the ability to spend as convenient as possible. TREZOR is a small, thumb-sized device.
Top Free Desktop Wallet

Electrum is a light weight Bitcoin wallet for Mac, Linux, and Windows. It can be a chrome crypto wallet or opera wallet. Electrum was created in November 2011. The main features of Electrum are: support for hardware wallets and secure Bitcoin storage using an offline computer. Electrum is a good option for both beginners and advanced users.
Best IOS Wallet

BRD, can be considered as the best bitcoin wallet for iPhone. It's open source and gives the user full control over their private keys. It also has a clean interface which makes the sending and receiving of bitcoins a pleasurable and super-simple process.
Best Android Mobile Crypto Wallet

Samourai is 100% the best available Android wallet. It has the most features, the best privacy. Its developers are constantly working to add the latest Bitcoin features to the wallet. Samourai Wallet has been around for more than 3 years and its code is fully open source.
Best Web Wallet

GreenAddress is a multi-signature Bitcoin wallet available on the web, desktop, Android, and iOS. GreenAddress is compatible with hardware wallets like TREZOR, Ledger Nano, and the HW.1. "Multi-signature" in this context means that the site requires a manual confirmation from you for your coins to be moved.
Exchange Wallet

Talking about the best built-in wallet of exchange we should talk about the best exchange out there. For today, we think that Emirex is the best exchange and its wallet is one of the most user-friendly. It has an easy interface that will be understandable for begginers and all the features that professionals need.
Conclusion
It is clear that you cannot reach the most secure way of accessing money without losing points in convenience. You have to make your own decision which type off wallet you need choose depending on your needs. If you are looking for the most secure one you need to choose one that stores private keys on hardware. And only you will have access to this hardware. If you are looking for convenience you need to choose one that will be available for your gadget or PC.
Got a question or suggestion? Ask us via